DISCHARGE ELECTRODE
Many customers of outdated electrodes like strip, weighted wire or other frame mounted type precipitators are choosing to rebuild their system with more reliable rigid discharge electrode to increase performance and equipment availability. PRECICON Technologies supply finest quality rigid discharge electrode with many available options material of construction, pin spacing. We can design and built the optimum rigid discharge electrode for the process and TR ratings, and can easily provide custom designed electrode for any precipitator applications.
Key Benefits:

• No More Broken Wire And Short Circuit The Field. Avoids Nuisance And Costly Stoppages.
• No Falling Of Counter Weights In To The Hopper Or Damage The Ash Evacuation System
• No Inventory Is Required.
• One Rde's Can Replace Two Wire And Weights Of Electrode
• Rde's Can Clean Off Dust More Easily And Completely Than Wire, It Helps To Enhance The Precipitator Performance.
• Low Corona Onset Voltage. This Means With A Small Voltage Itself The Electrode Will Generate Useful Corona Current.
• Pin Spacing Can Be Designed For Best Performance For Any Application.
.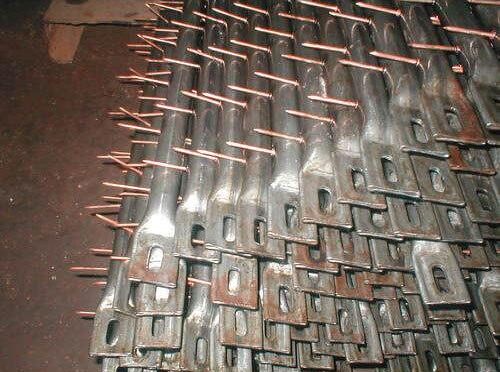 Quick Connect
---
Palan Industrial Estate, Maheshtala,
Kolkata – 700141
West Bengal, India
About IAFS
---
We introduce ourselves as a complete Engineering unit engaged in design, manusfacturing, and supply. We offer a complete range of equipment and turnkey projects on Air and Water Pollution Control System
Copyright © 2022 IAF SYSTEMS. All Rights Reserved.